Mens 2018 Skinny Jeans / Denim Guide
Mens 2018 Skinny Jean/ Denim Guide
Wether its going out or just day to day jeans are an essential part of most outfits
Our 2018 mens denim guide showcases some of the best UK brands for jeans including Sinners Attire, Emulate, Always Rare and SectionClo. With styles from Skinny to ripped, paint splash and destroyed we've got you covered this season.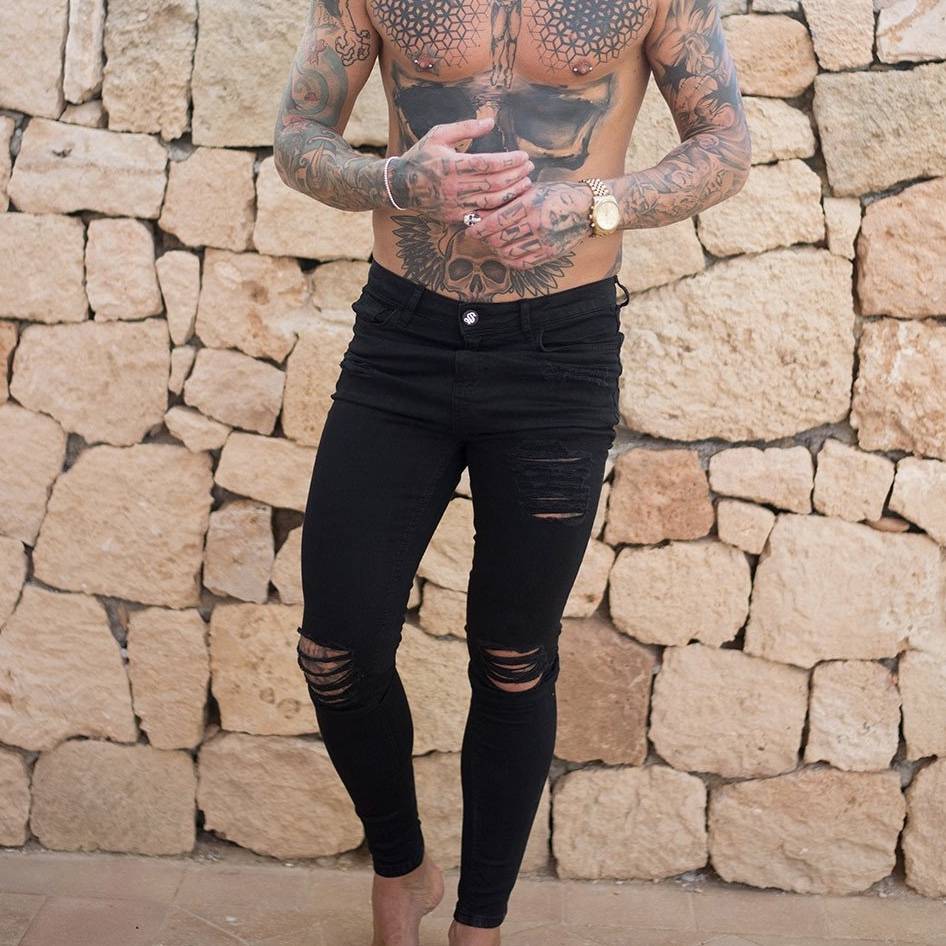 Probably the biggest mens denim trend of the last few years has to be ripped skinny jeans, with pretty much every denim brand releasing their own ripped styles there's so much to choose from.
Our favourite has to be the Sinners Attire ripped and repaired skinny jeans in black. The black shade is versatile and can be worn with many different outfits. They feature knee and thigh ripped detailing and are priced at £49.99
Other stocked ripped styles include: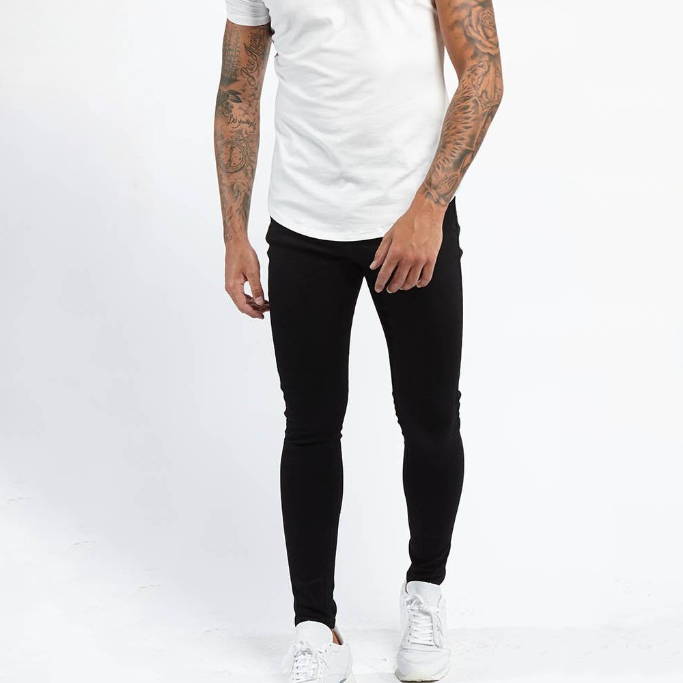 You can keep it simple with our selection of non-ripped skinny jeans from Sinners Attire, Emulate, Always Rare and SectionClo. Stripped back and to the point, they're a style that can take you through day and night.
Choose a classic black shade like our Sinners Attire Non-Ripped Spray on jeans or Always Rare Mickey spray ons
Or switch it up for summer with a lighter shade from Sinners Attire in the bleached spray on skinnies 
With more new denim arrivals due throughout the season keep an eye out on the Urban Apparel denim collection for new arrivals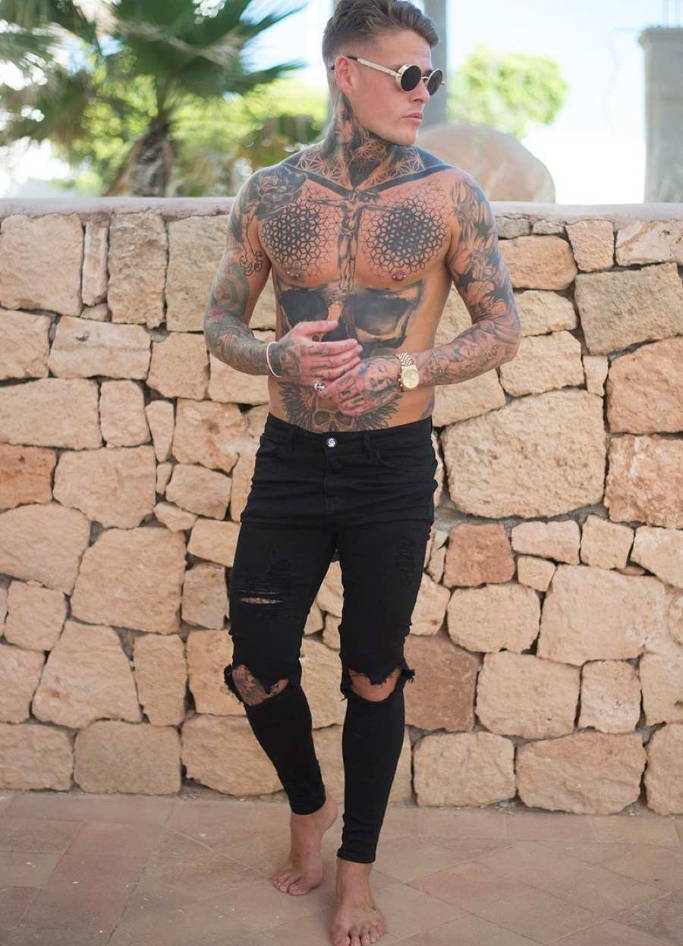 Destroyed jeans are porbably the most recent addition to the ripped jeans trend, whilst still based around the same style they feature must more prominent rips and distressed detailing.
The Sinners Attire destroyed jeans in black feature complete open knees, smaller thigh rips and their custom enhanced tapered fit priced at £49.99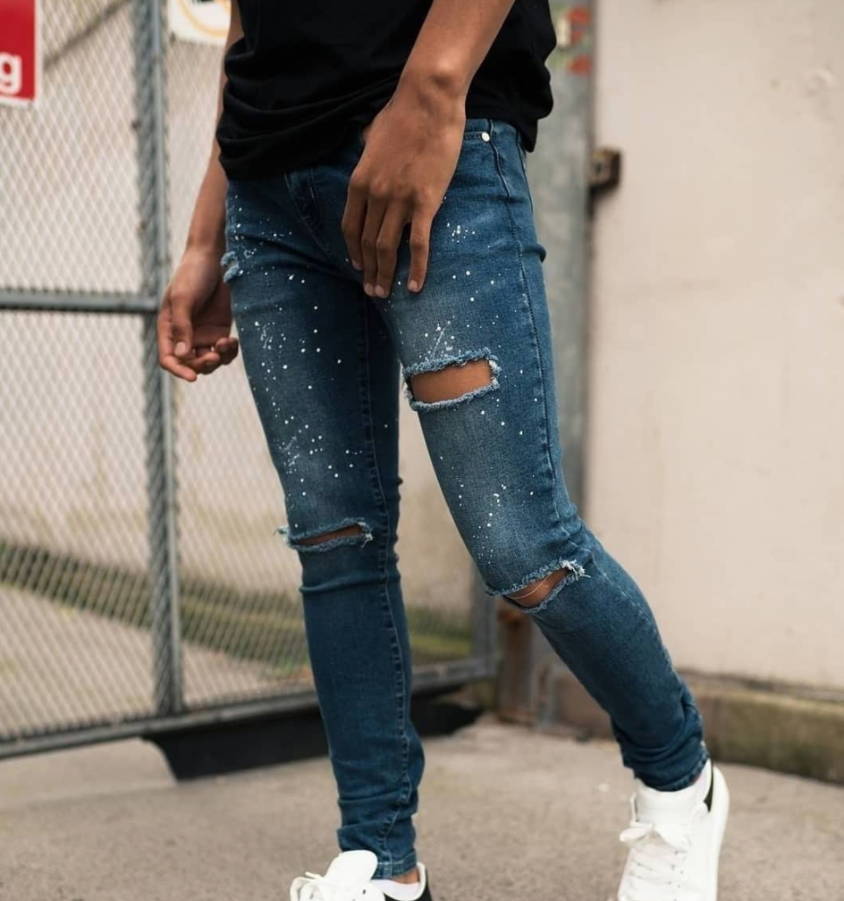 Looking for something completely different? Paint splash jeans have been growing in popularlity recently and cater for those looking to stand out from the crowd.
Our favourites from SectionClo, the ' paint monets' combine the ripped denim trend with paint splash detailing perfectly, in a classic navy shade of denim, with thigh and knee rips, finished off with light splatters of paint.